Casa Rural Barranco is located in the town of Vallehermoso, site characterized as a valley located in a unique location for its climate, topography, views and the warmth of its people. Casa Barranco is ideal for a quiet and peaceful day hiking away from the noise and pollution place daily. It is reached by a paved trail that crosses the ravine, hence its name. From here continue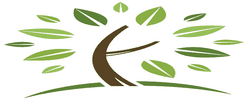 along a paved path a few meters, crossing a dream and cultures by which you can get to the house peacefully. The house is traditional in style, with the peculiarity that is built directly on the mountain. The walls of the kitchen and the living stone, are part of the mountain in which it operates . This is something you must do! Casa Rural Barranco offers a totally rustic style by the peculiarity of its construction (windows, door and ceilings) thick walls of stones and attention to detail in the decor. This home is located in an agricultural setting, surrounded by fields of crops and palm trees, some of them are of the highest in the island. From the terraces (a small front of the house and another large sunny) you can enjoy the view overlooking the valley and mountains in the distance, it looks a little sea. Less than 1 kilometer separates the Barranco home from the town center of Vallehermoso, which include restaurants, supermarkets and shops, medical center, pharmacy, gas station, etc. Facilities Kitchen – dining room: One wall of the kitchen of stone, part of mountain. Fully equipped dining kitchen wood:
hob
electric Oven
coffeemaker
Fridge and freezer
washer
Dining table with 4 chairs.
Bathroom: hydro- massage cabin , ideal after a day walking the nearby trails. Bedroom: double bed handmade two bedside tables, wardrobe and dressing table. Living Room: Equipped with chairs, table , TV, small library. Terrace: Two chairs, a wooden bench, table, parasol and barbecue masonry. The house also has two dehumidifiers and portable heater for cold days.